Artist To Watch: Shawn Mendes
The music industry continues to surprise us with artists that pop up and the stories that come with them. But we never thought an artist from the social media app, Vine, would end up with a hit single that ended up on the Billboard Top 100 Chart, a honor from Canada's Walk Of Fame, and touring with Taylor Swift. But that's exactly what happened to Shawn Mendes, the Canadian star who racked up million of views on YouTube and Vine, which earned him a record deal with Island Records and a hit single that is on just about every pop radio station.
After being on tour with Magcon, the convention that send social media stars around the country to meet their fans, he caught the eye of his now­ manager, Andrew Gertler, who has set him up with chart topping stars like Ed Sheeran— the two met last year when Sheeran flew him to LA for dinner. "He wanted to meet me, because he saw a lot of himself in me and he wanted to give me as much advice as he could," Mendes told Seventeen magazine. "It felt completely normal, he made me feel like a friend."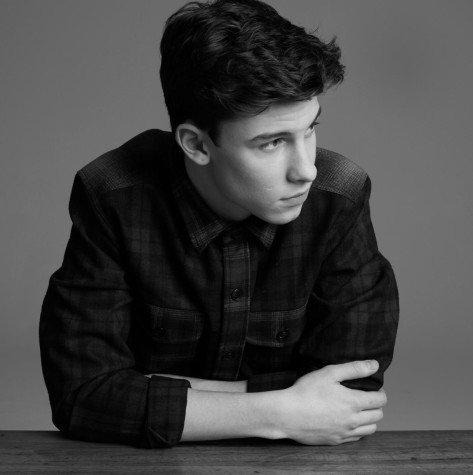 After recording his debut album, Handwritten, his song Stitches became a hit, not only because of the singer­-songwriter's catchy beats and captivating lyrics but because of his mesmerizing voice in the single. With live shows that range from 6,000 people in an auditorium to 500,000 people in a stadium, Mendes has done it all and will continue to do so much more in the future. "I think what's going to happen is it's me and the guitar," he says in his interview with Billboard when asked about his first live shows. "The most raw experience with me and my fans; the way I'm going to be able to connect the most. Obviously that's how I'm most comfortable. I haven't started rehearsals or anything yet. There's a lot to do." Now that Shawn has been touring for a while now and has been teasing his new music, it's evident he will definitely go far in the music industry.