2015 Victoria's Secret Fashion Show
The 2015 Victoria's Secret Fashion Show finally aired on Dec.8 on CBS! After seeing several Instagram and Twitter posts about the excitement of the event from the models, we finally got to see the "Sexiest night on T.V." Million dollar wings, rock hard abs, and beautiful faces would soon appear on the $5,000,000 catwalk.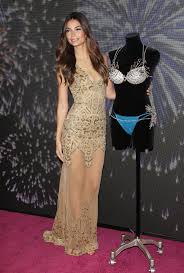 Every year V.S. holds a very anticipated fashion show that showcases some of their amazing sets available in the store and our favorite models. This year's Fantasy Bra Honore was Lily Aldridge, after walking the show multiple times she finally was chosen to walk in the $2,000,000 jewel-encrusted bra.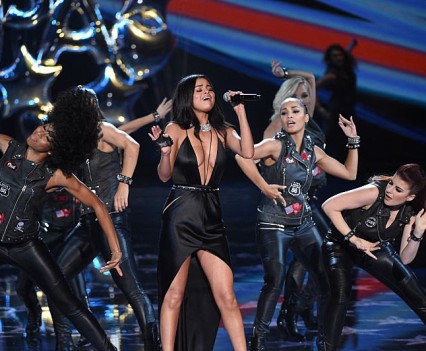 We also got to see Selena Gomez, The Weeknd, and Ellie Goulding perform some of their best songs on the runway during the show's segments. With models by their side and occasional butt-slaps every now and then, the audience was kept on their feet dancing and singing along to hits like The Hills, Love Me Like You Do, and Gomez's mashup of Hands To Myself and Me and My Girls, off of her new album Revival. Ellie wowed the audience with her live vocals of her chart-topping hits, while the Weeknd had all eyes on him as his angelic voice filled the room hitting note after note.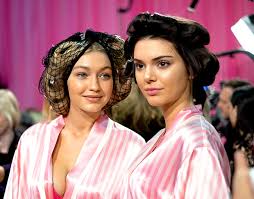 Kendall Jenner and Gigi Hadid made their Victoria's Secret Fashion Show debut on Tuesday, when they were entered into the show. This put fans on a mad rampage, there were people who loved the idea and of course people who hated it. Some said they were inexperienced models, while others said that they had the "it- factor". But nonetheless the girls walked down the runway, and made their mark on the show. It wouldn't be surprising if we saw the girls featured in another ad or show with V.S.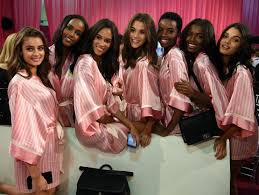 It's safe to say that the show was successful and introduced a lot of new aspects that we can look forward to seeing next year. The artists kept us up on our feet, and the models walked gracefully on the catwalk. The show sure brought in a lot of money with over 500 million people watching it in over 158 countries around the world. In the end, the models walked back out smiling and clapping and soon retreated backstage. And it wasn't until the pink backdrop appeared with the Victoria's Secret logo embroidered on top, that we realized the show was officially over.