Third Story: The Band Taylor Swift Recommends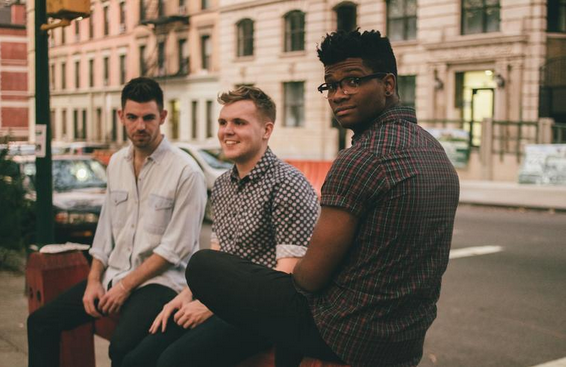 About three weeks ago, I went to a Tori Kelly concert and of course I had a great time. But it wasn't until the day of her concert that I checked online to see who her opening act was, and right at the top her Twitter page was a pinned tweet of her tour dates along with the name of her opening act: Third Story. An acapella band made up of three people: Elliot Skinner, Ben Lusher, and Richard Saunders. At the time, I was at my best friend's house whom I was attending the concert with and immediately freaked out. A couple months prior, I had seen an acapella cover of Style by them which was tweeted by Taylor Swift herself. Only after watching the short clip of them singing and humming, I soon found myself watching every cover they had on Youtube. The more I watched, the more my interest for them grew. In a recent interview with Guide Live, Third Story talked about how it all came together:
"We all just got in a room together and had to sing something," Ben Lusher said. "We thought, 'This is good!'"
When it finally came time to arrive at the concert, I was thrilled knowing I'd finally be able to hear new music form Third Story. They started off their set by playing a few originals from their new album that they were currently working on and soon ended it by performing some covers of popular songs from artist such as Sam Smith.
To start you off, here's a playlist of Third Story's best covers: