Movie Review: To All the Boys I Loved Before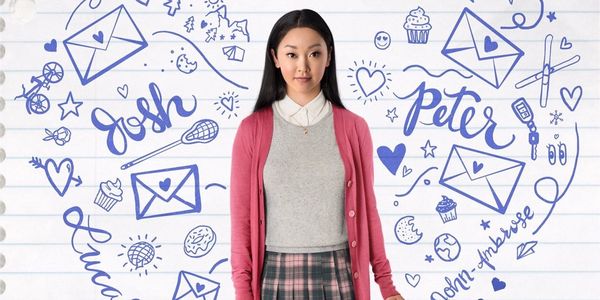 Originally a book written by author, Jenny Han, this novel-turned-movie is getting a lot of attention. To All the Boys I Loved Before is about a girl, Lara Jean (Lana Condor) in her junior year of high school who writes a total of five letters addressed to all of her previous crushes. She never expected the letters to get sent to the boys, however, each of the boys confront her about the letter they received from her. A previous crush in particular, Peter Kavinsky (Noah Centineo) has an idea that they should start fake dating to catch his ex-girlfriend's attention. The romance builds from there when their superficial love slowly builds into a genuine one.
Many people love when someone in a movie is just like them. It makes a viewer take a liking to the character a lot more. Sophomore, Jordan Nguyen, says the main character was a person she could relate to in that they have similar personalities.
"I relate to Lara Jean because I don't take many risks, I don't confront people, and I'm not very honest with my emotions," said Nguyen.
Additionally, Nguyen enjoyed seeing the relationship between the two slowly progress.
"My favorite part of the movie was when Peter and Lara Jean fell asleep on each other on the bus ride because it showed how their fake relationship was slowly developing into true love. Lara Jean meeting new people allowed her to make new friends, take risks, and fall in love, which she would not have been able to do if she didn't talk to [the boys she sent the letters to] " said Nguyen.
Nguyen also says the movie is comparable to another book-turned-movie, The Kissing Booth, because of how both characters did not think they would fall in love with each other.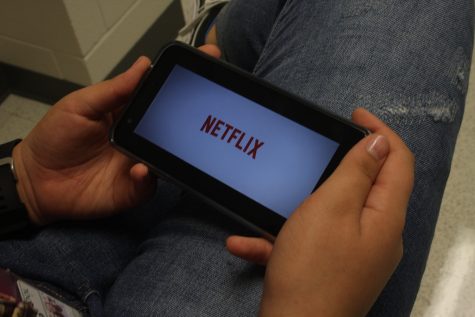 "I would compare the movie to 'The Kissing Booth' because the character, Elle, never had the intention falling in love with Noah, whom she actually didn't really like all that much at first, and Lara Jean didn't want to be a couple with Peter because she was in love with Josh. Then she did," said Nguyen.
Although this rom-com shows a typical teenage girl in high school and her daily life, junior, Alicia Rodenas, says she did find the movie to be strange at times because of the lack of practicality it had, which ultimately made it unrelatable.
"The boy falls in love with the girl. It is predictable and a little unrealistic. I really liked the movie and it was interesting how she got in that situation. But, I think it would be difficult to handle it. I thought it was weird how she [Lara Jean] was in love with her sister's boyfriend, and he ended up liking her. I would say it's unrelatable," said Rodenas.
Contrary to what Rodenas stated, junior, Hofran Ngoma, says she really enjoyed how the romance of the movie was shown.
"The movie was fun and interesting. There were some parts that were kind of lame, like when Peter kept saying, 'woah, woah, woah.' Overall, it was nice. My favorite part was the end when she came to the field and told Peter that she loved him," Ngoma said.
Ngoma also says that she can relate to the friend-to-enemy-like situation that Lara Jean goes through.
"There was nothing I really disliked about the movie. There was drama and everything I love about movies. I relate to Lara Jean because her old best friend and had a grudge on her. I've had someone like that and they are no fun to be around," said Ngoma.
To All the Boys I Loved Before had a good debut on Netflix, as they are the ones who decided to make the book into a movie. Not only did it received overwhelming positive feedback on social media, but it has viewers wondering where they can get their own Lara Jean or Peter Kavinsky.