Graduating Class of 2016 Looks Back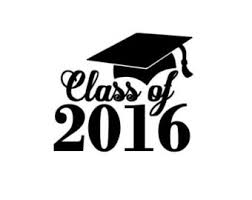 This year is a special year for the Class of 2016 — the first four-year class ever at Lake Ridge High School watched it grow since first opening its doors nearly four years ago.
"Freshman year was way different than the first year it opened. We had different APs and terrible school spirit, but the school has really grown in a positive way since then," said senior Kaylee Zachry. "There is no bigger family elsewhere."
According to Zachary, Lake Ridge turned out to be way different to what the students had expected. It's not the typical "cliquey" high school that most predicted it to be. The close knit student body turned out to actually be really into its culture, embracing everyone's different background, she said.
Nobody knew what to presume at the beginning when the school first opened its doors, recalled Tayler Slaten, a senior. "It was definitely better than what I expected."
Though the seniors can't wait to graduate soon, they hope to be able to come back and attend a game and see how much our school has grown. "I hope Lake Ridge continues to be different, and a close family by then," Slaten said.