The Life of an Aggie
The end of the school year has a lot of events involving the seniors, such as prom and graduation. This is also the time where many decide which university they would like to attend and enroll in that particular school. For some, staying in Texas to further their education benefits them, specifically in-state tuition and being able to stay close to home. Texas A&M University (TAMU) located in College Station is among the choices some Lake Ridge seniors have looked at.
According to an article from Texas A&M addressed to future students, TAMU states that they are a very affordable university and have the "#1 best college value" in Texas, said Money Magazine. An affordable school is something most seniors want because many are paying for the schooling themselves, with or without scholarships.
The article also explains that they have one of the best faculty around. Among the faculty are winners of the Nobel Prize, Wolf Prize and National Medal of Science.
"Every one of them is dedicated to preparing the next generation of leaders and making life-changing discoveries," TAMU states when mentioning their faculty.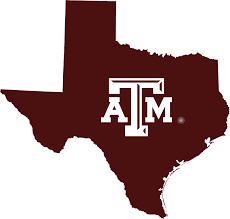 Even though she can't apply to colleges until the fall, junior Faith Ette has already started looking. One of her potential colleges she would like to attend is A&M because of the opportunities and surroundings it provides her with.
"A&M is a good school and the environment is really nice. I like how they give you a lot of opportunities to get involved with the school. They also have a great engineering program, which is what I'm hoping to have a career in," Ette said.
Although Ette has not had to apply yet, other seniors have and their admissions decisions were based on quite a few factors. A factor that may play a decision in where a senior decides to go to school is where their family went. For senior Katherine Piwonka, she didn't have a specific school in mind that she wanted to attend, so her family introduced her to the idea of TAMU.
"My family are big aggies. My cousin goes to A&M-Galveston, and my mom has always wanted to go, so she made me take a tour of the school. I instantly fell in love," Piwonka said.
TAMU has a lot to offer its students when it comes to being exposed culturally and offers a lot of extracurricular opportunities, according to senior Taylor Teague who is also going to A&M in the fall.
"A&M is unique in its traditions, like leaving a penny on Sully for good luck, the century tree or Silver Taps. They also have amazing educational opportunities. Once an Aggie, always an Aggie," Teague said.
The university also provides substantial financial aid for some, which is good for college students, especially freshman, because the majority don't have full-time jobs yet and have a harder time paying for college, according to Bami Olayiwola. This factor can also play a role in a senior's admission decisions.
"I decided I was going to A&M when I realized I was getting the most money from them. A&M was not my first choice, and actually not even on my list of choices, but because of the aid, I ended up there," Olayiwola said.
TAMU also offers a wide range of majors, anything from the medical field to business. Piwonka is still searching through various majors to pick the one that interests her the most.
"I'm either going to major in forensics, veterinary medicine or pediatrics. I want to make a difference and help people. I love children and I really love animals. Forensics has always been an interesting subject to me, so hopefully I'll decide soon," Piwonka said.
Olayiwola also enjoys working with people and is hoping to someday have a career where she is able to do that after graduating from A&M.
"I'm going to major in public relations and minor in finance because public relations deals with media and making that specific company you work with look good. I'd be the person communicating with so many other companies, traveling, and giving what I think would be best for the company. I just want to minor in finance because I like it," Olayiwola said.
According to Piwonka, Olayiwola and Teague, they are all excited to be future Aggies and learn to be an adult, as well as experience all of the unique opportunities TAMU has to offer.