Team Pink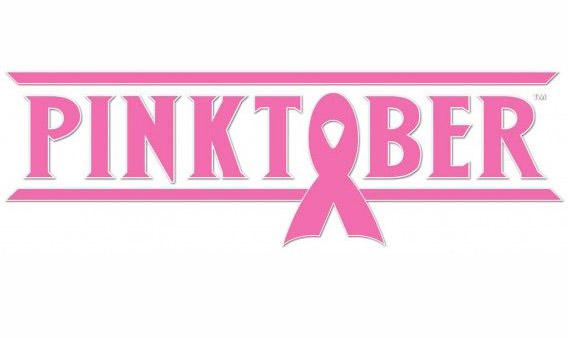 It's time to gather the face paint, ribbons, and t-shirts because it's the month of October. Although October is known for Halloween, Lake Ridge Eagles know it as 'Pink Out' season. During this month, students can be seen wearing different shades of pink in various patterns and materials in order to show their support for Breast Cancer awareness.
Since Lake Ridge has opened, the month of October has always been Pink Out season. Students and players can be seen on football days wearing pink to show Breast Cancer awareness. According to Anthony Sheppard, Varsity Football Coach, this season means more to the Lake Ridge community than just wearing a color.
"Each person on the team has someone that has been affected by breast cancer. I know myself, personally, it's been my mother and my grandmother, and so I think we all come with a heavy heart because someone has lost with breast cancer and as a unit, we bring it to the table each week and we show that support in how we play and the colors that we wear," Sheppard said.
Blake Kahla, Swim Coach, believes that the month has helped bring his team together, not only by showing awareness but also during competitions as well.
"Swimmers will also wear a pink swim cap during their races for the month of October. It really brings the team together in support of a great cause. Seeing the team look uniform all wearing their pink swim caps and wearing their pink out shirts shows unity," Kahla stated.
Other teams such as volleyball continue to show their support in other ways. Jessica Tyler, Head Volleyball Coach, believes that by selling t-shirts, the team will be able to show support by sharing these colors around the school. Not only do they sell these pink t-shirts in order to show awareness, but they also donate the money in order to do their part to help find a cure for the disease.
"It's a little bit tougher for some than it is for others because it kinda hits home. We have a lot of them that have [breast cancer] somewhere in their family or down the line, they know somebody affected by it. We had a fundraiser for t-shirts [and] got the t-shirts donated. So these companies sponsor t-shirts and we had about 150 of them printed. Then we sold them for $5 and donated that money to the Kay Yow Foundation," Tyler said.
Even though this is a terrible disease, Kaitlin Rodriguez, Varsity Assistant Volleyball Coach, believes that not all parts of it have to be taken so gravely. Rodriguez believes it's possible to bring awareness while having a little fun on the court.
"On our game against Summit, we had a 'Pink Out' game, we sold Pink Out shirts, the girls all wore pink ribbons, they had pink face paint, and we all had a good time. We will continue to wear our ribbons throughout the month of October and support in anyway we can," Rodriguez stated.
As October brings pumpkin picking, Autumn decorations and Halloween tales, it also harbors pink for Breast Cancer awareness and Lake Ridge teams doing as much as they can in order to find a cure for this horrific disease.