Old School Vs. New School Rap
Many things have changed over the years like fashion, slang, and television, however,  one of the most dramatic changes has been in rap music. This causing  many to disagree with what makes a good rapper, and if new school is better than the old school rap.
Students like senior Michael-Anthony Henderson like rappers who have a message with their music. He likes when rappers know what's going on around them and rap about it.
"My favorite rapper of all time is Kendrick Lamar because he has good timing with his lyrics and he talks about real world issues. A good rapper talks about their life and is smart. In general, I prefer old school rappers because their music went hard and they had a message and with newer rappers, they don't have as much to say," Henderson said.
Rappers have a huge platform that some students are inspired by and try to imitate. Self proclaimed rapper, junior, Jalen Harrison likes new school rappers who are versatile and multi talented with their music.
"My favorite rapper is NBA YoungBoy; he's better than any other rapper, including Tupac because he can sing, rap, and freestyle. No other rapper can do that. A good rapper is lyrical and can sing. Old school rappers can't sing they just rap," Harrison said.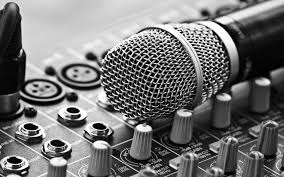 While every rapper has their own style that makes them unique, they tend to start sounding the same. However some students like sophomore, Pamela Tamo, likes rappers who have their own sound and are different from other rappers and the genre of rap as a whole. 
"My favorite rapper is Trippie Redd because his music is so different from the genre of rap. It's very unique, it's like a mixture of rap and rock. I like when rappers tell stories with their music and their not just talking about irrelevant stuff that most rappers talk about," Tamo said.
Rappers have a platform to connect with their fans and make them feel seen and heard. Sophomore, Xavier Parker, likes when he can relate to a rappers lyrics personally. He feels that he is understood when a rapper is talking about a situation he has been in.
"My favorite rapper is Juice Wrld because I can relate to him. Some of his lyrics speak to me because some of the stuff he raps about has happened to me so I feel understood and seen when I listen to his music. The best rappers can put together a beat and lyrics and still make it sound good. However, a good beat is more important than lyrics because sometimes I tune out the lyrics and just listen to the beat," Parker says.
Sophomore, Skylar Parker, listens to different rappers depending on the mood she's in. She doesn't like rappers that are too mainstream; she wants to be able to vibe with a rapper.
"I have a lot of favorite rappers but at the moment I really like Yung Baby Tate and Rico Nasty, but if I want to listen to a rapper to connect with my spirit I'd probably listen to Sampa the Great or J. Cole because they are lyrical rappers and I can just vibe with them and they make me think. A good rapper has a good flow and good lyrics. I honestly prefer underrated new school rappers over basic rappers everyone knows and likes because they are overrated to me and I can't connect to them.I can relate to underrated new school rappers more than old school rappers because because it was a different time period and we face different problems," Parker said.
However, teachers have a different perspective on rap music than students. Geometry teacher, Karl Edwards, doesn't like today's music because of the negative language it tends to have.
"My favorite rap group is DC Talk they were a group of Christian rappers that were really good. Rap music tends to be too angry for me and I get angry enough at school. A good rapper has to have a good message. For example DC Talk always had an uplifting message. Music needs to make a positive message, but sadly a lot of rap music today doesn't. I tend to like old school rappers because they weren't so vulgar, profane, nasty and so forth," Edwards said.
Many people have different thoughts on the rap music of today due to the language and content. However, while many trends have died over the years, rap, whether old or new, has remained popular.