Advertising Athletes
The idyllic dream of becoming a professional football player is shared by over 1 million high school students across the United States, according to the National Collegiate Athletic Association, and only 7.1% of these athletes will continue their football career at an NCAA school. Senior Caleb Rogers is one of these few athletes who will continue their career into college, hoping to sign to Texas Tech University.
"I do plan to play football in college, and currently, my plan is to go to Texas Tech. I sign in February on National Signing Day along with everyone else in 2020. Originally, my long term goal with playing football was to get my college paid for, and that happened. I'm going to a big school, so if I happen to be successful and get the opportunity to play in the NFL I'll definitely pursue that," said Rogers.
This year, however National Signing Day, which is on February 5th, will be different. The NCAA's top governing board, on October 29th, voted unanimously to allow athletes to profit off of use of their likeness and image in advertising. Rogers says this will directly benefit star players in schools, and this will certainly change considerations on which college to sign to for many future college athletes.
"I feel like it wouldn't effect me personally, because the position I play isn't exactly popular. I protect the quarterback, I don't score touchdowns or make big plays. But for someone who plays a position like receiver, they're very popular, and when they make a big play everyone knows about it, so I think for people like them it'll definitely help them. It can effect recruiting, however, in terms of them offering more money," said Rogers.
This change, according to Michael V. Drake, chair of the governing board and president of Ohio State University, is an important adaptation for the NCAA to make, as they continually consider changing various bylaws and policies for the future.
"We must embrace change to provide the best possible experience for college athletes. Additional flexibility in this area can and must continue to support college sports as a part of higher education. This modernization for the future is a natural extension of the numerous steps NCAA members have taken in recent years to improve support for student-athletes, including full cost of attendance and guaranteed scholarships," said Drake in a public statement on the NCAA website.
After the announcement, the NCAA was hit with a lawsuit by former Villanova defensive back Trey Johnson, claiming that the NCAA is violating minimum-wage laws due to them not paying student-athletes. Johnson, with Michael J. Willemin of Wigdor Law LLP, a law firm in New York City, filed this lawsuit against the NCAA on November 6th. Willemin claims that the NCAA's move to allow students to be paid by advertisers is profit-motivated.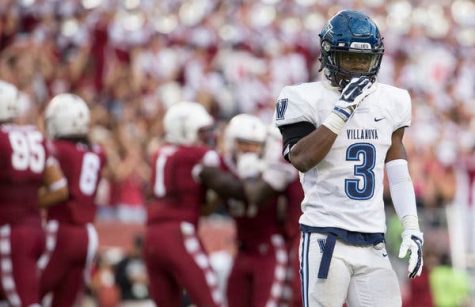 "The NCAA's recent move to permit student athletes to benefit from their name, image and likeness illustrates that the untenable amateurism model is simply a smoke screen used to protect the pockets of the NCAA and it's member schools. By refusing to pay athletes the minimum wage, the NCAA is essentially saying that it is ok for athletes to be paid, as long as someone else is cutting the check," said Willemin in a November 6th interview with the New York Times.
These recent developments are following a bill passed by the State of California that mandated that the NCAA allows athletes to be paid for their image and likeness – much like the recent decision that the NCAA made this October – but their reaction was much different.
On September 11th, 2 days after the bill was passed, the NCAA Board of Governors sent a letter to the Governor of California, Gavin Newsom, claiming that the state is violating the constitution by allowing students to be paid for their likeness – only, a month later, the NCAA would drastically change it's stance.
"We urge the state of California to reconsider this harmful and, we believe, unconstitutional bill and hope the state will be a constructive partner in our efforts to develop a fair name, image, and likeness approach for all 50 states," wrote the NCAA Board of Governors.
The former stance of the NCAA on paying college athletes had far-reaching effects in the careers of many athletes. Shalyn Colbert, AVID teacher at Lake Ridge High School, claims that she had a hard time learning and playing basketball while at University of Texas at Arlington, due to a limited stipend. She lived off of meals provided for her, and everything else, such as groceries, clothes, and bills, she had to figure out on her own.
"I did struggle to pay for things in college. We did get a stipend, but it was only $200 a month. I don't know anyone who lives on $200 a month, but there were plenty of times where my account had 2 pennies in it. It pretty much only covered my cell phone bill and car insurance, and then from there, whatever any team meals we had was what we got," said Colbert.
Colbert claims that, if the NCAA paid college athletes earlier, she and other athletes would have learned significant life skills, and would be placed at the same level as normal full-time students, who have the opportunity to have a job or paid internship.
"This deal would have helped me in more ways than just financially. It would have helped students learn how to budget money. When you're an athlete in college, you already have a lot of stuff taken care of for you, but then you're at a disadvantage to those who have the time to work an entry-level job in terms of financial literacy," said Colbert.
For some, however, even more is owed to them by the NCAA. DeUntrey Parker, Junior Varsity Basketball and Cross Country coach, and Health Teacher at Lake Ridge, had his image and likeness used in a video game, NCAA 2005 March Madness, without even being notified of his involvement. He claims that several years ago, he received a letter in the mail notifying him of a lawsuit against EA Sports for using many college athletes in their game without their permission.
"I remember getting a letter two years after I graduated. It was a lawsuit for using some athletes in a video game. However, I didn't pursue it because I didn't really even know how to go about that. It was one of the NCAA games, and video games can make a lot of money, but we didn't get anything for it. A lot of NBA and NFL players are on games like Madden, and they get paid for it as kind of an extra bonus," said Parker.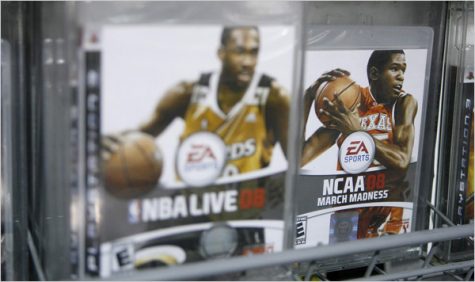 While these former college athletes went unpaid for the many hours they put in over their career, future players might have the chance to get some compensation for their time from various companies seeking to endorse them, but it's not guaranteed. Star athletes are undoubtedly going to be the main focus, with other players, such as Caleb Rogers, being placed on the bench, at least in terms of making money.