In Preparation for the AP Exams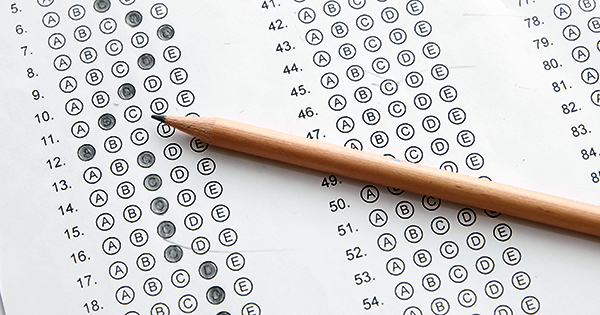 As April comes to an end, a new season is brought to both students and teachers across the world. Before they knew it, the Advanced Placement, AP, exams were just around the corner, the season of preparation taking over the classrooms.
In order to ensure that AP students are ready for their upcoming exams, teachers are coming up with lesson plans, hoping it will help. There are various ways in which teachers can prepare their students. Brandon Austin, AP European history and AP Comparative Government teacher, is preparing his students by having them do an AP bootcamp.
"I do what's called an AP bootcamp. The day we got back from spring break, I have material for them to do every class day. There are assignments that help them get back into the older content as well as assignments that work on their ongoing skills," stated Austin.
Through their preparations comes the concern of whether the students are prepared enough or not. After the teacher does their job trying to help their students with the basic preparation, it is up to the student to continue with studying. This sudden addition to the pressure students already pushes a lot of them to use their previous schools to do better. Christopher Peralta, AP English Literature teacher, believes that his students will do great on the exam because of their analysis skills.
"My AP exam, the AP English Literature and Composition exam, is a skill based exam. We've been working on our analysis skills or analysis of literature skills, that we're working on our writing skills and hopefully at this point of the game, and I think this is the case. My kiddos are sharp in terms of their analysis, and they have a good understanding of what good writing looks like. And so now we've been just kind of reviewing those skill concepts," stated Peralta.
Seeing how a student's preparedness is also in their own hands, students are also making their own efforts by studying what they are given. It is their own responsibility to ensure that they are prepared. Mikaley Applewhite, senior, is taking five AP exams total and feels prepared enough for them.
"I do believe that I still have a bit to go over before it is finally time for me to take the exams, but as of right now, I feel that I am prepared. With the material teachers give us to help, I feel a lot better, even if I am a bit scared of taking the exam," stated Applewhite.
Despite their efforts in preparation for the exam, there are still quite a few students who are afraid of not passing the exam. From the fear of the length of the exam to whether or not their studying was actually worthwhile. Jenna Omeira, junior, is taking the AP chemistry exam and is afraid of the complexity in the exam. However, she believes that her teacher has helped her enough.
"I am nervous about running out of time and about the way Collegeboard words their questions. It's very possible for me to be very good at chemistry and still fail the test. Dr. Thatcher has done a great job preparing me. He ensures that we know enough to have a shot at passing the test and ensures that we have the resources to do better," stated Omeira.
With AP exams right around the corner, the stress of the workload they have been receiving all year is now coming to an end. After all their preparations in order to end this year without regret, students will finally be able to relax and worry about what's next to come.