Band Orchestrates A Win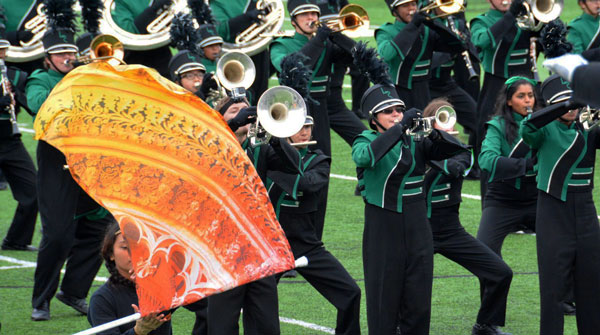 Our award-winning Lake Ridge band has taken it up notch, Wednesday and Thursday of this past week the band headed to UIL. Last year, our band went to UIL and finished in first place and this time our band continued to make the Lake Ridge community proud when they came back announcing that they placed! Throughout the four years Lake Ridge has been open, our band has continued to better their music and blow us away.
"I've been playing for a while and now that I'm in the Lake Ridge band, I've finally found like a group of people who really share the same passion and drive as me," said Janna Campbell, freshman.
ENN wants to congratulate band for the win they made and all the effort they put into their music. Because of this hard work and dedication our Lake Ridge band was recently named all-state champions at the beginning of the year.
Now that band has brought home another win, make sure to congratulate band in the comments below!